NEW VITAMIN C CE + GTP Serum!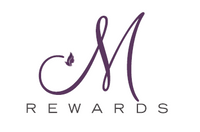 Start Saving Today with MRewards!
Sign up for MRewards and receive 20 units of Botox® FREE!
Pay in full and receive an extra $100 added to your card 
40% off all Aesthetic Skincare Services 
25% off HALO/BBL Treatments 
$3 off each unit of Botox
$100 off each syringe of Dermal Filler 
15% off all products 
Call 651-632-9700 to purchase 
Click here to learn more
Testimonials
I've been a customer for at least a decade at Midwest Face and found a great place where I feel like family. Prior to finding Midwest Face, I was also self conscious about the treatments I was getting. Now, I can't wait to show off my skin. The honesty and personal attention is far above and beyond what I ever expected at Midwest. The staff is friendly and always courteous to your needs. Thank you Midwest Face for all you have done.

Lori J.
A friend has been going here for a year and her skin looks wonderful, so she referred me here and I'm so glad she did! Sara is wonderful and so knowledgeable. The M Rewards program makes their services very affordable!

Karen B.
I have been so pleased with the results of regular facial peels and regular facials the past several years. I love the product line FACE that they sell.

Mary S.
I have been coming here for over 10 years and have always been so pleased with all the staff - from the doctors to the aestheticians to the support staff. I feel my best interests are always at heart rather than just selling services. Highly recommend!

Marsha P.
I've enjoyed their M Rewards program! It offers such great discounts on skin care products and treatments. The Drs. and staff are very knowledgeable!

Adrienne S.
The best and only place to go in the Twin Cities! The staff is amazing and the work of Dr. Tolan is phenomenal!!!!

Darlah K.
Fabulous place to go for all your skin care needs. I researched skin care facilities when I first moved to MN. I was looking for a facility that had a dermatologist or plastics doctor on site and could take care of my needs for many years. Midwest Facial had all of what I was looking for! I have been here now for close to 6 years and love it. The doctors are super and very helpful and so are the aestheticians! The support staff are very helpful as well. Love this place and would recommend it to everyone!

Marie D.
Great doctors and aestheticians. Skin pen treatment works!

Marie J.